Automobili Lamborghini celebrates 60th Anniversary in China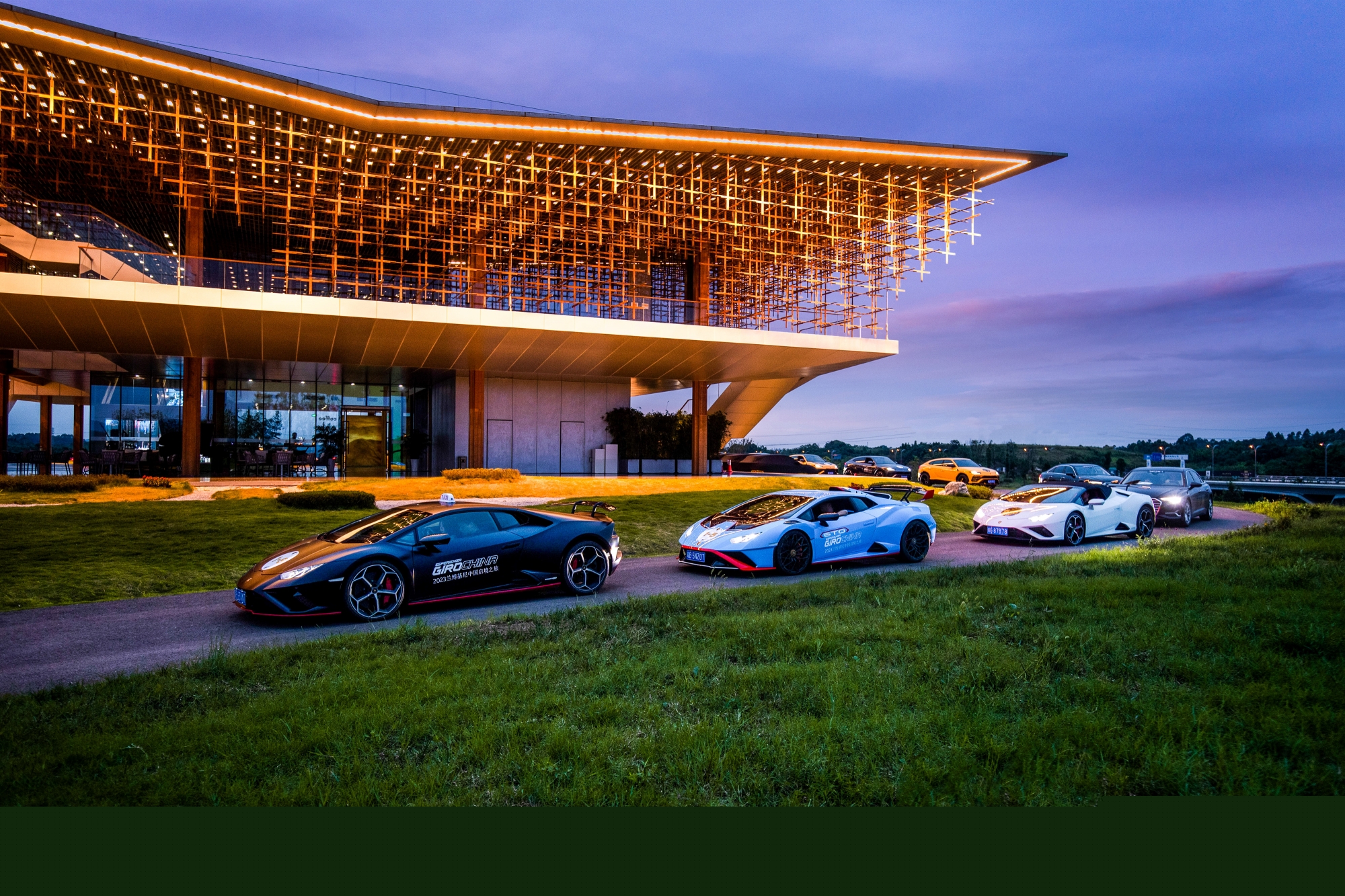 Lamborghini Day held in Chengdu, following conclusion of 2023 Lamborghini Esperienza Giro China

Automobili Lamborghini marked its 60th anniversary in a grand celebration on Lamborghini Day held in Chengdu, where over 200 customers and Lamborghini enthusiasts convened to celebrate the brand's milestone. It coincided with another 60th anniversary event, the conclusion of the 2023 Lamborghini Esperienza Giro China that saw a four-day tour in western Sichuan Province with a fleet of nearly 40 Lamborghini super sports cars and super SUVs.

Mr. Konstantin Sychev, Managing Director of Automobili Lamborghini Chinese Mainland, Hong Kong and Macao, remarked: "In this very special year, we are incredibly proud and honored to celebrate the brand milestone with so many loyal Lamborghini owners and enthusiasts in China. The pursuit of driving fun and ultimate performance are values that define the Lamborghini brand and leave a lasting legacy for all those who participate or witness such events. Building on our marque's success in the region, Lamborghini is proud to continue providing its luxury vehicles and exclusive activities to our Chinese clients."

Lamborghini Esperienza Giro China: The perfect combination of driving fun and nature exploration

An iconic annual event, the Lamborghini Esperienza Giro China has been held for nine consecutive years since 2015. With the theme "Journey of Exploring Boundaries", the tour this year covered over 800km of beautiful scenery with a fleet of nearly 40 Lamborghini super sports cars and super SUVs.

The tour set off from the sacred Jiuzhai Valley in western Sichuan Province, drove along Heishui County with its boundless meadows and vast landscapes stretching to the horizons. Participants explored the tranquil Mianzhu and Sanxingdui Museum encapsulating the history of the ancient Shu civilization in Guanghan, before heading to the final destination: Chengdu, a city perfectly combining modernity and tradition.

The mountain road leading up from Jiuzhai Valley to the Fairy Pool Scenic Area, with its famous 28 turns, presented a magnificent view as a winding ribbon through the clouds. The Lamborghini super sports cars and super SUVs delivered their outstanding dynamism, handling and stability, allowing guests to enjoy the thrill of driving on winding roads.

Lamborghini Day: celebrating the 60th anniversary of Automobili Lamborghini

Automobili Lamborghini hosted its 60th anniversary Lamborghini Day at Huaizhou Airport in Chengdu on 21 September. Several current and classic models including Miura, Diablo and Jalpa were presented at the event to celebrate the occasion.

Before the gala night, an owners' parade travelled across Chengdu, which involved 60 Lamborghini cars and covered different routes through the city as well as scenic areas, in honor of the 60th anniversary of Lamborghini. The eye-catching fleet coursed through iconic landmarks and then onward to Huaizhou Airport.

A graphic wall displaying the key milestones of the company, including the creation of iconic cars, illustrated how Lamborghini has been 'Driving Humans Beyond' since its inception in 1963. Outside the venue, a vehicle line-up was carefully arranged in the pattern of Lamborghini's logo in tribute to the brand's 60th anniversary.

An exquisite and bold artistic installation by renowned Chinese artist Cao Yuxi, visual effects director for the opening ceremony of the 2022 Beijing Winter Olympics, was also displayed, featuring hexagons corresponding to the stylistic elements that have characterized Lamborghini design since the beginning. The hexagons also symbolize the brand's ongoing evolution and breakthroughs in the past six decades, and six key features of Lamborghini models: speed, lightweight, aerodynamics, design, handling and hybridization. Additional art pieces from local artists were also displayed to celebrate the occasion.
G/F., Hang Tak Building, 1 Electric Street, Wanchai, Hong Kong
Copyright 2021. Kingsway Group Holdings Ltd. All rights reserved.