30 Years of Lamborghini Hong Kong Exhibition HK30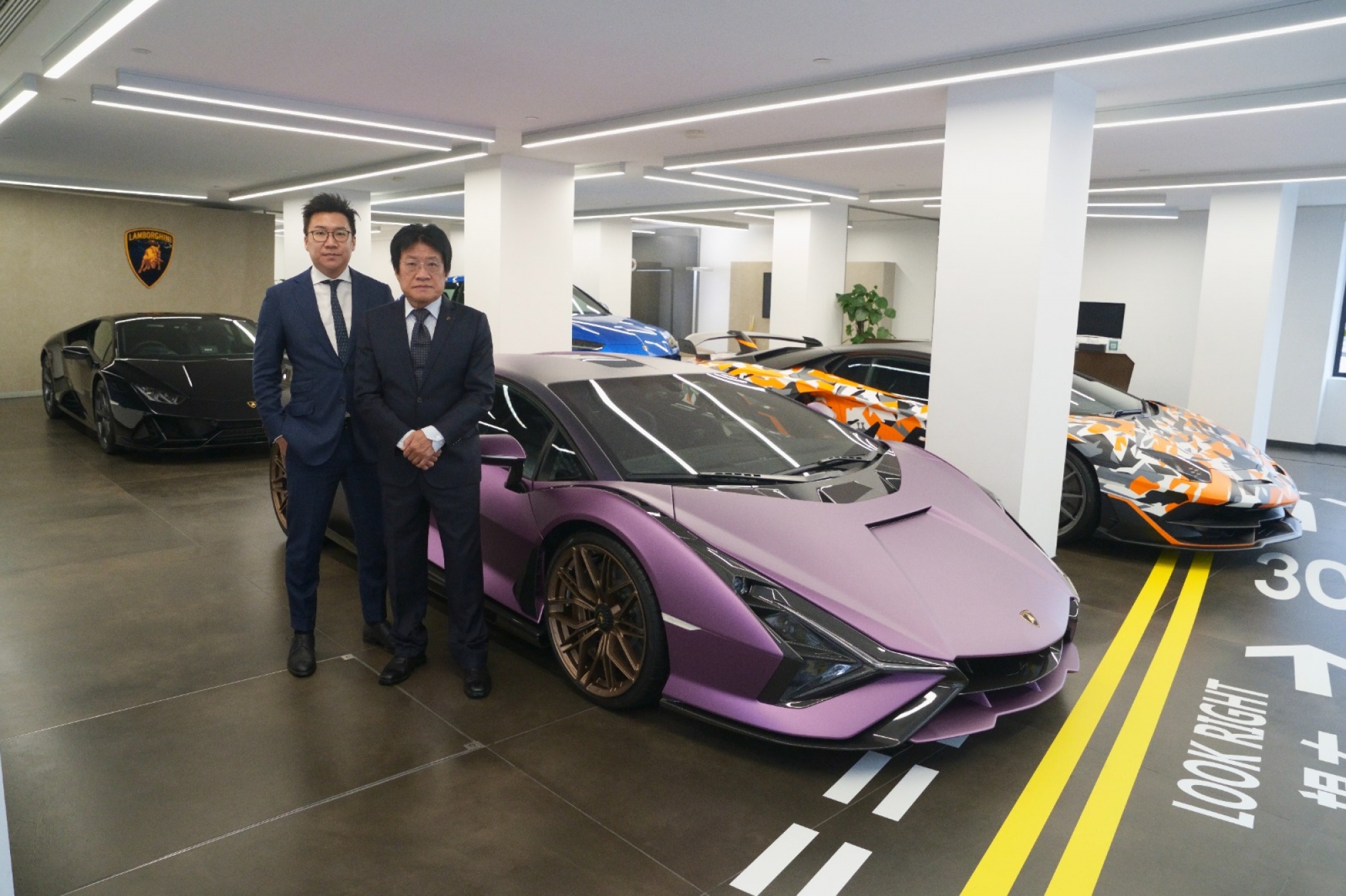 Hong Kong, 19 Dec 2022 – Kingsway Cars Limited, the official sole authorized dealer of Automobili Lamborghini in Hong Kong held a dedicated exhibition HK30, for the celebration of its 30 years establishment in this bustling city in Asia.

"Endowed with the support of Automobili Lamborghini, our owners and enthusiasts, Kingsway Cars has successfully established Lamborghini as a leading automotive brand in Hong Kong with solid foundation of exceptional sales and after-sales services." said Mr. Albert Wong, Director of Lamborghini Hong Kong. "This exhibition reflects our long-term commitment to Lamborghini over the past 30 years and into the future. It is our pleasure to share our key milestones together with the vision of Lamborghini to the public."

HK30 was held at the Lamborghini Hong Kong Showroom from 11 – 18 December 2022. It retraced the key moments of Lamborghini Hong Kong with an immersive driving journey, celebrating the achievements of the brand in this world city in Asia, and also deepening its connection with the people and city by providing the community with a new way to experience the brand.

Visitors entered a time tunnel leading into the exhibition experiences and learnt the story of Lamborghini Hong Kong. A curated selection of memorable milestones, specially designed model cars, original manuscripts and paintings were displayed.

Thanks to the support of collectors; visitors had the opportunity to see some of Lamborghini's limited masterpieces, including the 1 of just 63 units of Lamborghini Sián FKP 37 Coupe, the 1 of 1 Aventador SVJ63 Camo Coupe, 1 of 20 Centenario Coupé as well as the Reventón Roadster which was limited to 15 units. The first time public display of Sián FKP 37 featured a unique Matte Viola SE30 fading purple exterior with visible carbon-fibre in matte finish, which was inspired by the Diablo SE30; the Aventador SVJ63 Coupe Camo is painted in a unique livery tributing the camouflaged Lamborghini Aventador SVJ that set the production car record on the Nürburgring Nordschleife circuit with a time of 6:44.97 in 2018; the ultra-exclusive Centenario featured a Verde Bronte bright green exterior in a custom-requested matte finish, which is contrasted by golden carbon-fibre; last but not least, the Reventón Roadster, the first few-off creation by Lamborghini with its design inspired by modern aeronautics.

In addition, Lamborghini Hong Kong collaborated with MINI GT to launched the Lamborghini Urus "UNLOCK ANY ROAD HONG KONG" Hong Kong Exclusive 1:64 diecast scale model car which debuted during the HK30 Exhibition.
G/F., Hang Tak Building, 1 Electric Street, Wanchai, Hong Kong
Copyright 2021. Kingsway Group Holdings Ltd. All rights reserved.