Lamborghini's Largest Service Centre Inaugurated in Hong Kong An area of more than 3,700 square meters, providing exceptional service and experience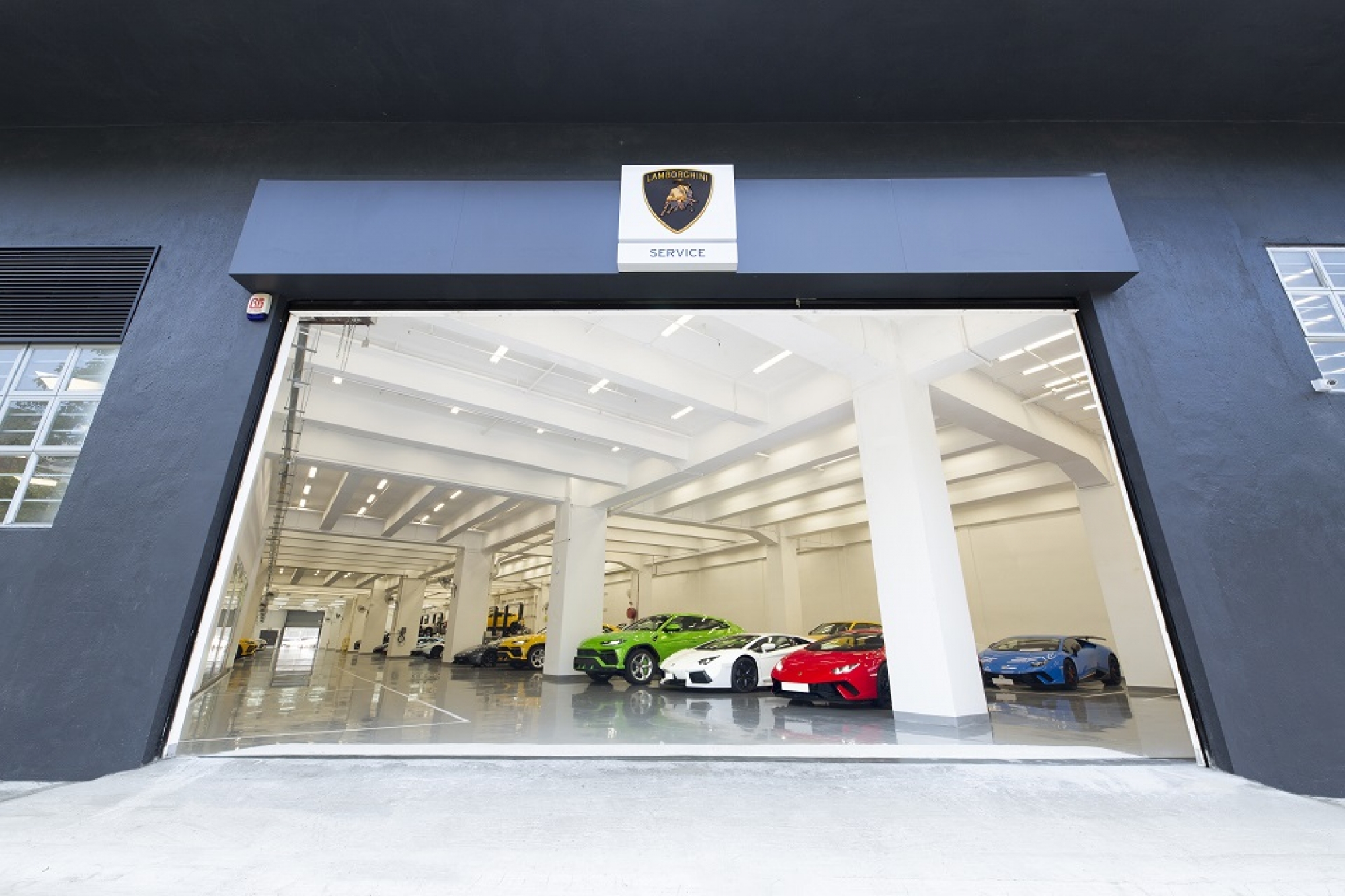 Hong Kong, 6 June 2022 – Automobili Lamborghini has opened its new Service Centre in Hong Kong, to keep pace with business expansion and enhance its quality of service. The new facility is the largest Lamborghini Service Centre in the world and marks an important chapter for the brand in the Chinese market, offering an exceptional level of service and customer experience.

Spanning over 3,700 square meters, the new Lamborghini Service Centre has been relocated to Tuen Mun, a vibrant, up-market district closely linked to the Greater Bay Area. The centre utilises the latest corporate identity of Automobili Lamborghini, featuring a bright, minimalist design and high ceilings that create a spacious and stylish environment for customers.

"Lamborghini has consistently demonstrated strong growth momentum in recent years and has attached great importance to the Chinese market, which has once again become the second largest market for Lamborghini last year. 2021 was an impressive year for Lamborghini Hong Kong and we expect it to continue its successes in 2022, particularly following the opening of the world's largest Lamborghini Service Centre," said Stephan Winkelmann, Chairman and CEO of Automobili Lamborghini.

With 17 working bays, the Lamborghini Hong Kong Service Centre can provide aftersales accommodation for up to 33 vehicles simultaneously. The facility is fully equipped with the latest Lamborghini-approved tools and equipment for diagnostics, wheel removal and wheel balancing. To support all mechanical and electrical works for Lamborghini vehicles, the service centre also keeps the latest original Lamborghini parts and accessories in stock. Being the sole authorized dealership in Hong Kong, the facility has access to the latest software updates from Lamborghini, allowing customers to experience all the up-to-date features for and improvements to their vehicles, delivering maximum performance and safety.

In addition, the experienced and factory-certified technicians and mechanics at Lamborghini Hong Kong regularly update their training with the latest aftersales information from Automobili Lamborghini Headquarters, ensuring that these well-trained professionals provide Lamborghini customers with the utmost in aftersales satisfaction.

"We are delighted to open the world's largest Lamborghini Service Centre in Hong Kong. Powered by the support of Lamborghini customers and enthusiasts, Lamborghini has achieved impressive sales here. Keeping pace with our expanding car parc, market growth and business expansion means enhancing the quality and efficiency of our aftersales services. This newly-opened facility will further reinforce Kingsway Group's commitment to Lamborghini and to our customers in Hong Kong, and is a major step toward strengthening the brand here – one that will allow us to be further recognised for our superior quality and unparalleled services," commented Albert Wong, Director of Lamborghini Hong Kong, authorized dealer, a division of Kingsway Group Holdings.
G/F., Hang Tak Building, 1 Electric Street, Wanchai, Hong Kong
Copyright 2021. Kingsway Group Holdings Ltd. All rights reserved.