Unleashing the Ultimate of Lamborghini Italian National Day 2021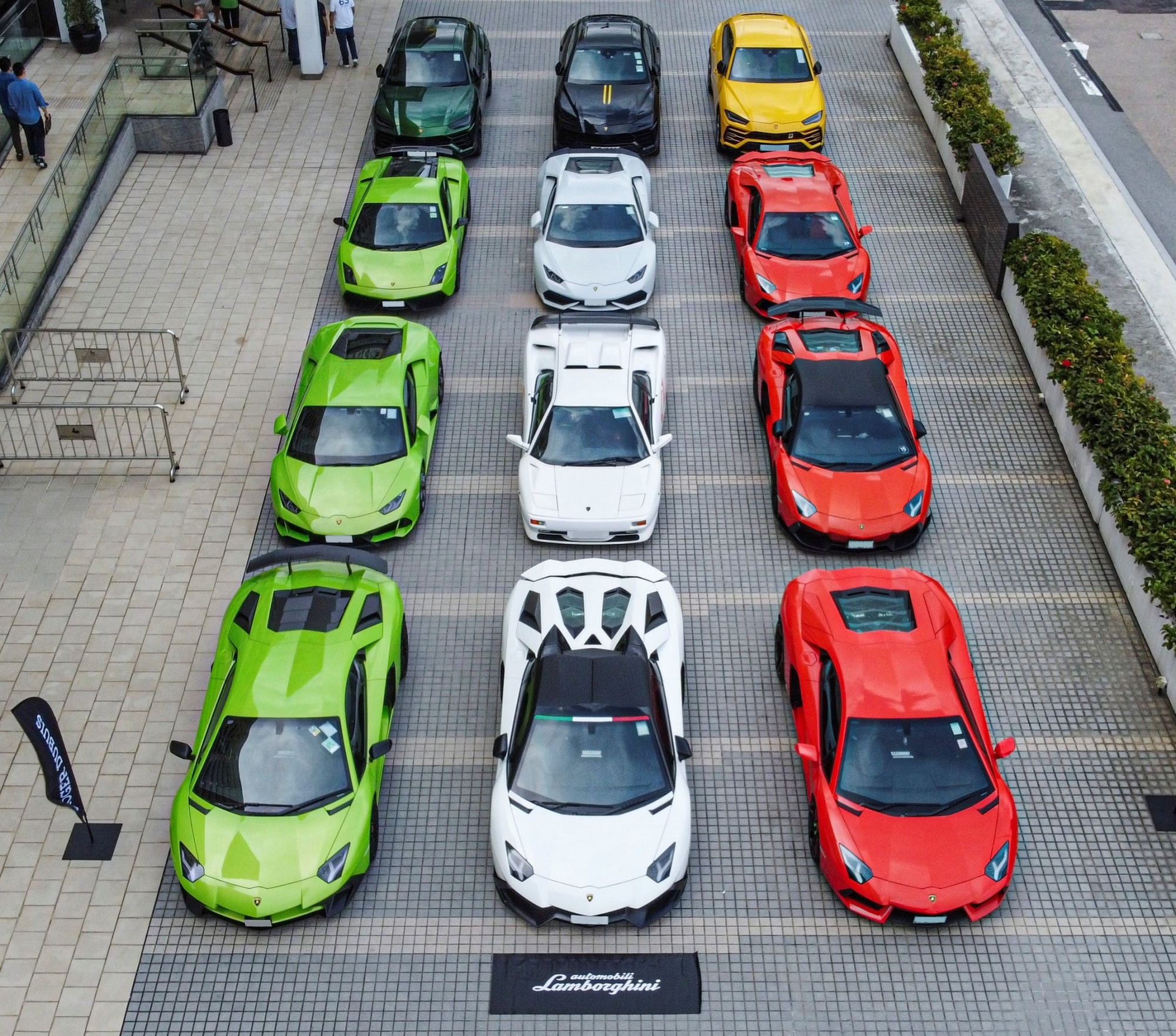 Hong Kong, 31 May 2021 – Yesterday Lamborghini Hong Kong marked the 75th celebration of Italian National Day with a majestic parade. The head-turning Lamborghini super car convoy including the powerful and mighty Aventador series, the fast and agile Huracán family, and the word first super SUV Uruse. They galloped across Tsing Ma Bridge from Lantau Island roaded to Tsim Sha Tsui safely. The stunning scenery of the huge Lamborghini convoy on bustling roads was impressing. After the parade, guests enjoyed a truly authentic Italian brunch at Cucina at Marco Polo Hongkong Hotel.

Owner's Privilege
Inheriting the extraordinary and meticulous Italian craftsmanship, Lamborghini Hong Kong Service Centre presents the following Owner Privileges from now till 31st July 2021:

1) Complimentary Air-Conditioning Check-up Service
• Professional and comprehensive assessment of air-conditioning system and air quality
• Use of original factory instruments to diagnose system status
• Available for all Lamborghini models

2) Complimentary Ionic Air Purification Service
• Ionic air purification with bacteria and allergens filtering
• Available for all Lamborghini models

3) All Accessories with 20% off* Discount
• Enjoy 20% off discount for all accessories consumption
• Available for all Lamborghini models

Enquiries: +852 2929 2919
Address: Flat A, 6/F., Mai Luen Ind. Bldg., 23-31 Kung Yip Street, Kwai Chung, N.T.

Terms & Conditions
• Offer is available from now till 31st July, 2021
• Advanced booking is required
• The Owner Privilege Package cannot be used in conjunction with other special offers
• Each Lamborghini model can only enjoy this package once
• This offer cannot be exchange for cash or any alternatives under any circumstances
• The appointment time of service package is subject to daily booking schedule
• In case of dispute, the decision of Lamborghini Hong Kong shall be final.
G/F., Hang Tak Building, 1 Electric Street, Wanchai, Hong Kong
Copyright 2021. Kingsway Group Holdings Ltd. All rights reserved.